Despite considerable development in fly design and the use of new models, the good old ones seem to hold their place on the list of the most used in Iceland. Only a few well-known Icelandic fly tyers have managed to get some of their flies on the list.
The flies Frances and Sunray Shadow are by far the best catchers in salmon fishing, but following come various "hitch" flies. The most popular types are Collie Dog, Haugur, Munroe KIller and those previously mentioned. Of other salmon flies, mainly triple hooks and Cone heads, the most used are Black & Blue, Silver Sheep, Black Sheep, Munroe Killer, Blue Charm, Green But, Hairy Mary, Collie Dog and the Icelandic flies, Laxá Blá, Dimmblá, Krafla, Haugar and Nóra. Other Icelandic salmon flies which have increased in popularity are Friggi and Zelda.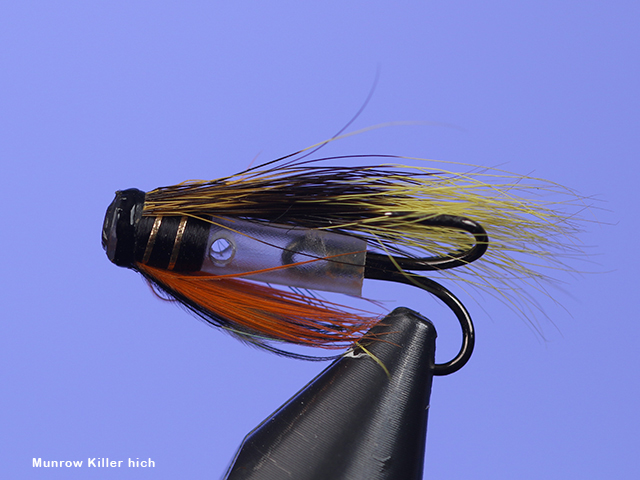 For brown trout and char fishing, it has been growing to use nymphs. Pheasant tail and Peacock are probably the flies that have served anglers for the longest time when fishing both species. Different types of bloodworms and vinyl rib flies also work well. Particularly, we can mention the Icelandic fly Krókinn, by Gylfa Kristjánsson, Mobutu and some flies made by Sveinn Þór e.g. Röndin og Glóðin. On bright days, Silver Pearl works very well and Peter Ross, who is better known as a streamer, often works excellently as a nymph, especially when fishing for char. 
Many streamers that are commonly used can also work for both species, especially the ever popular Nobblers, flies like the Dentist and Black Ghost and the Icelandic flies Flæðarmús and Stirða. The sea running Arctic char is believed to be attracted to colorful flies e.g. pink, orange and red flies are often useful. Peter Ross, Butcher, Cardinal and Watson Fancy are classical wet flies that work well fishing for char and the Icelandic flies "Heimasæta" and "Bleik & Blá" are often very effective. On the other hand, the brown trout usually choose darker colors and those that resemble natural food, e.g. sticklebacks like. The previously mentioned, Nobbler, Black Ghost and Dentist, are classical and the Gray Ghost, Mickey Finn and the Woolly Worm are often fatal. So finally, a few Icelandic flies must be mentioned that must be in every fly box. These are "Rektor" and "Hólmfríður" by the famous angler and fly tyer Kolbeinn Grímsson, Dýrbítur and Þingeyingur.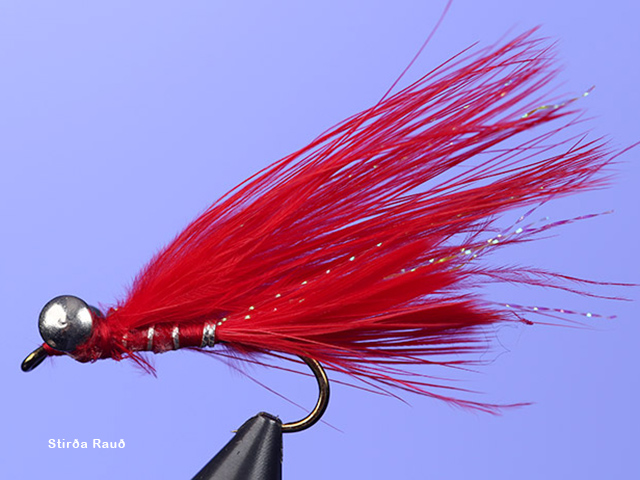 The sea running trout; sea trout, commonly chooses to take the same flies as the stationary brown trout. However, it is often the case that anglers choose more colorful flies for this type of fishing, as they are often caught in washed-out water. Often, the most colorful flies used for sea char also work well for sea trout. However, there is a lot to choose from and now flies like Skull heads, Bullets and Damsel are growing in popularity.