"Iceland is in the forefront when it comes to fishing tourism. I think we are almost number one today.," says Jóhann Davíð Snorrason, managing director of Kolskeggs ehf, which rents Eystri – Rangá, Affallið and Þverá.
A Swedish university asked Jóhann Davíð in 2018 to deliver a lecture on the Icelandic system when it comes to fishing tourism. Then, a year later, the University of Agriculture in that country asked him to deliver a lecture in the Fiskerforum on the same topic.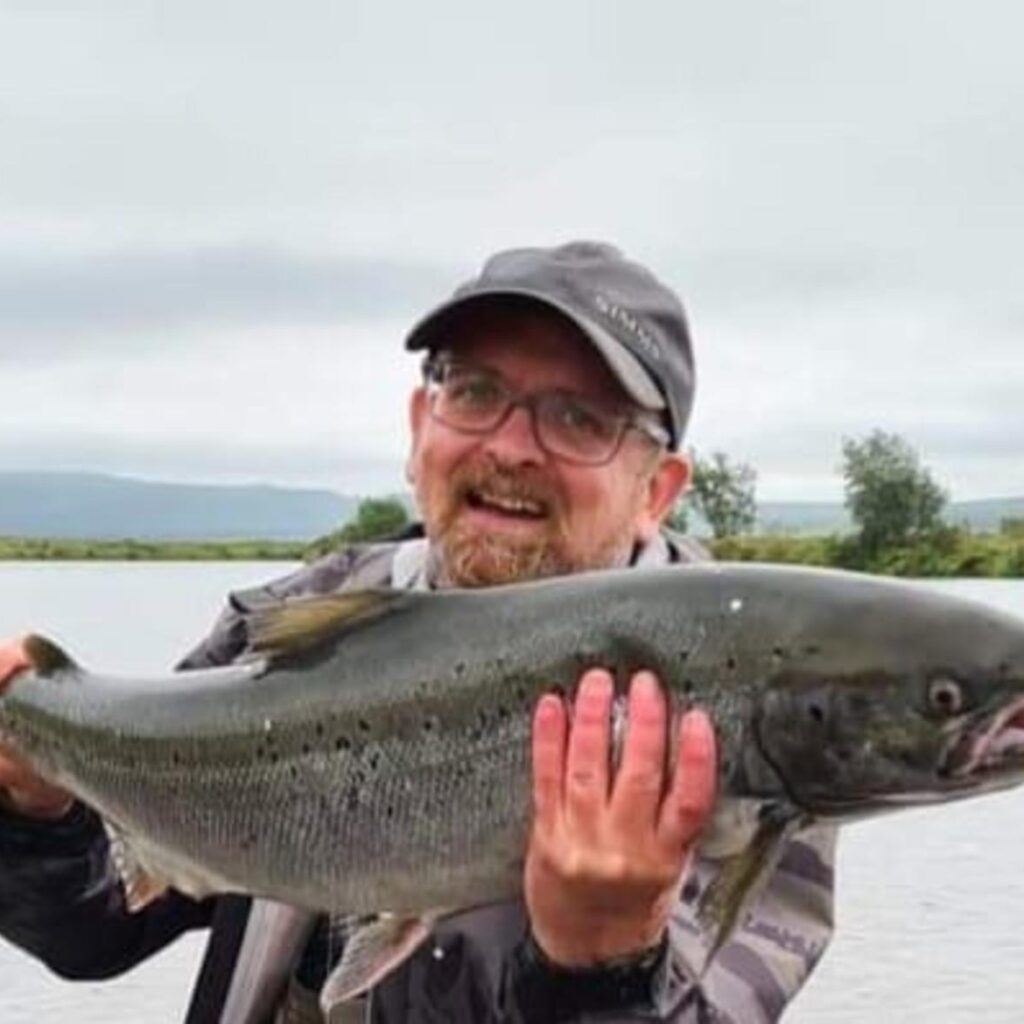 "In Sweden, angling is organized in a completely different way than we are familiar with. The state owns the rivers and lakes, so in fact everyone is allowed to fish everywhere" In this country, things are done differently, says Johann "Here is a fishing club for each fishing area, who keeps track of all management of fishing and that includes fish conservation perspective and more. The key to the Icelandic system is precisely the fishing association obligation. Otherwise, there could be a lot of encroachment if each individual landowner would be managing fishing for their own land" .  
"We are actually selling this rarity; the experience of being alone somewhere! There is no one near you and that feeling of knowing you have some rested fishing spots alone. Just being able to be alone and breathe fresh air is a very big part of Iceland's appeal"
"Most of the northern countries have a similar system to the one in Sweden. However, in Norway this is mixed. There are also privately owned rivers like we know here. In Russia people have been changing the system and more and more fishing rivers are now being privatized. In the USA, the state owns the right to fish, and at fishing spots there are almost "parking meters", and it is impossible to calculate how many people will be at this pool today or tomorrow. Therefore, it is difficult to create fishing tourism there" says Jóhann.
Income from fishing tourism is now better distributed; This is not just a yield for farmers. This also affects jobs and profits in the district. Operation of fishing lodges, Hotels and guides and other staff. Also, in general airlines, shopping and car rentals.
Jóhann Davíð, who is both a Tourism expert and has a master's degree in marketing studies, is convinced: "We are close to be number one! But of course we can always do better". 
Picture: Executive Director of Kolskeggur, Jó­hann Davíð Snorra­son.
Processed from news by Eggert Skulason, Sporðaköst, Mbl.is