More and more sea trout are being caught every year that are in the size range of 80 – 90 cm and even over 90 cm. This can possibly be attributed to the C & R system that has taken hold in almost all sea trout rivers in the last decade. Sea trout are known to come back again and again and can therefore reach incredible sizes. It was noticeable in the spring fishing this year how many of these big sea trout were going back to sea after their wintering in the rivers
An example of several rivers where large sea trout have been caught are: Eldvatn, Vatnamót, Tungufljót, Húseyjarkvísl and Eyjafjarðará. In river Eldvatn many fish around and even over 90 cm were caught in the spring fishing. At the end of August the biggest one was landed, a 94 cm fish that was caught in the fishing spot Villi.
In river Tungufljót, a 97 cm sea trout was caught by the angler Maros Zatko, in the first part of August. He came out of the fishing spot Syðri-Hólma. The same angler managed to land a 93 cm sea trout in Vatnamótum on the 26th of August.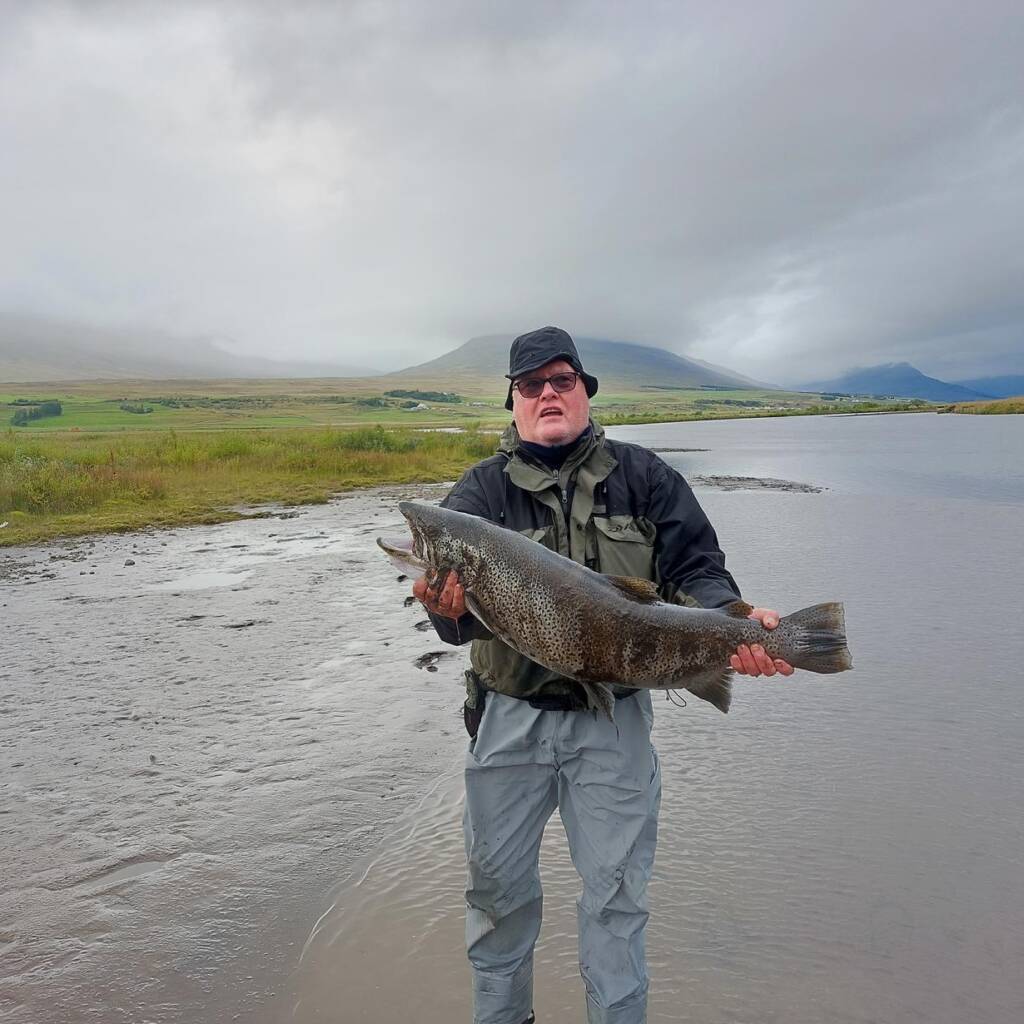 River Eyjafjarðará is becoming more known for large sea trout, especially in spring. However, the biggest one, a 94 cm fish, was caught late August by the angler Guðjón Snorri. That fish took a Red Ghost. River Húseyjarkvísl in Skagafjörður is another powerful sea trout river. There, the number of large sea trout has increased, and it was especially noticed this spring how well the sea trout were held there.
The best time for sea trout is ahead and it will be fun to see if it yields any bigger than those mentioned above. As well, smaller sea trout are being caught in all these rivers and it is a good sign that new generations are in place.
A news based on sources from mbl.is – Eggert S. Sporðaköst