Previously, a summary of spring fishing in several rivers in Northern Iceland was published. Below is a summary of openings and fishing in several rivers in Southern Iceland.
River Tungulækur – It did not look good with the conditions in Tungulækur just before its opening. It was like an ocean and did not have easy access to the river Skaftá which was great and really roaring. Despite this, anglers found fish between the fishing spots Réttarhylur and Vatnamót and managed to catch 13 sea trout during the first 3 shifts. Almost all the fish took the fly, Zelynski and were up to 80 cm in length.
River Eldvatn – There was a lot of activity and 18 fish were landed on the first day. Of these, there were 5 that reached over 80 cm. It is worth mentioning that most of the big fish were caught on nymphs e.g. Killer Bug and Copper John. The fishing spot Eyjarof was by far the strongest spot, but otherwise Villi and Mangatangar both gave fish. The conditions in Eldvatn were very good and it will be fun to follow the progress there.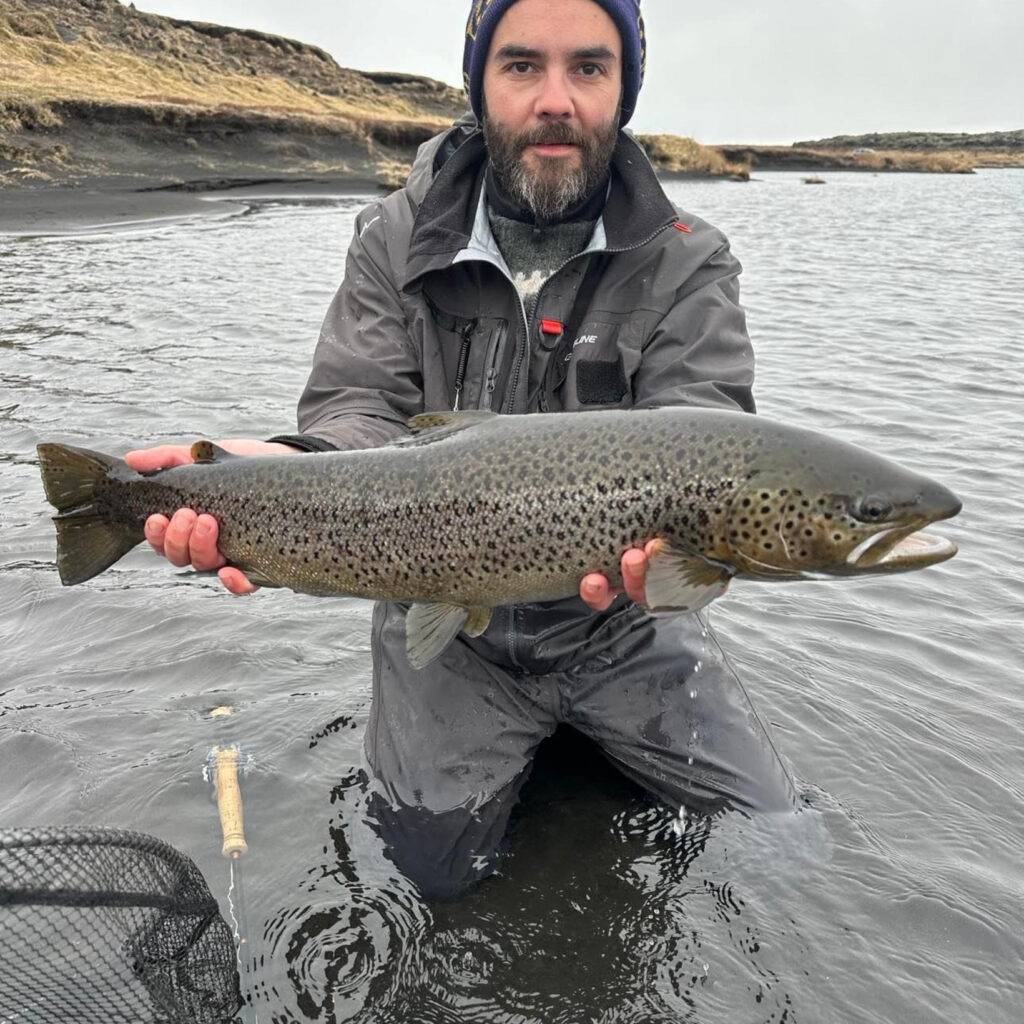 River Hólaá – Let's start by mentioning the area of Austurey 1. The fishing started well there and 12 fish were landed on the opening day. The area is probably one of the better options for spring fishing, as it is close to the capital and you can often experience unexpected catches there. The fishing also got off to a good start on the opposite bank, Laugardalshólar.
River Minnivallalækur – Fishing began on April 1st in river Minnivallækur, as in many other areas, and several fish were landed there. What was remarkable is that most of them were big rainbow trout, up to 70 cm. It is unrealistic to trace their origin to the fish farm Fellsmúli on the river bank, but all activities there have been stopped. It will be interesting to see how this develops, but according to the latest news, their origin has not yet been found.
River Leirá – There was a lot of fun and excitement on the first day. By noon, thirteen sea trout up to 80 cm long had been landed. Most of the fish were well kept and were all caught on nymphs. This beautiful and small-sized river is once again coming strong in the spring fishing.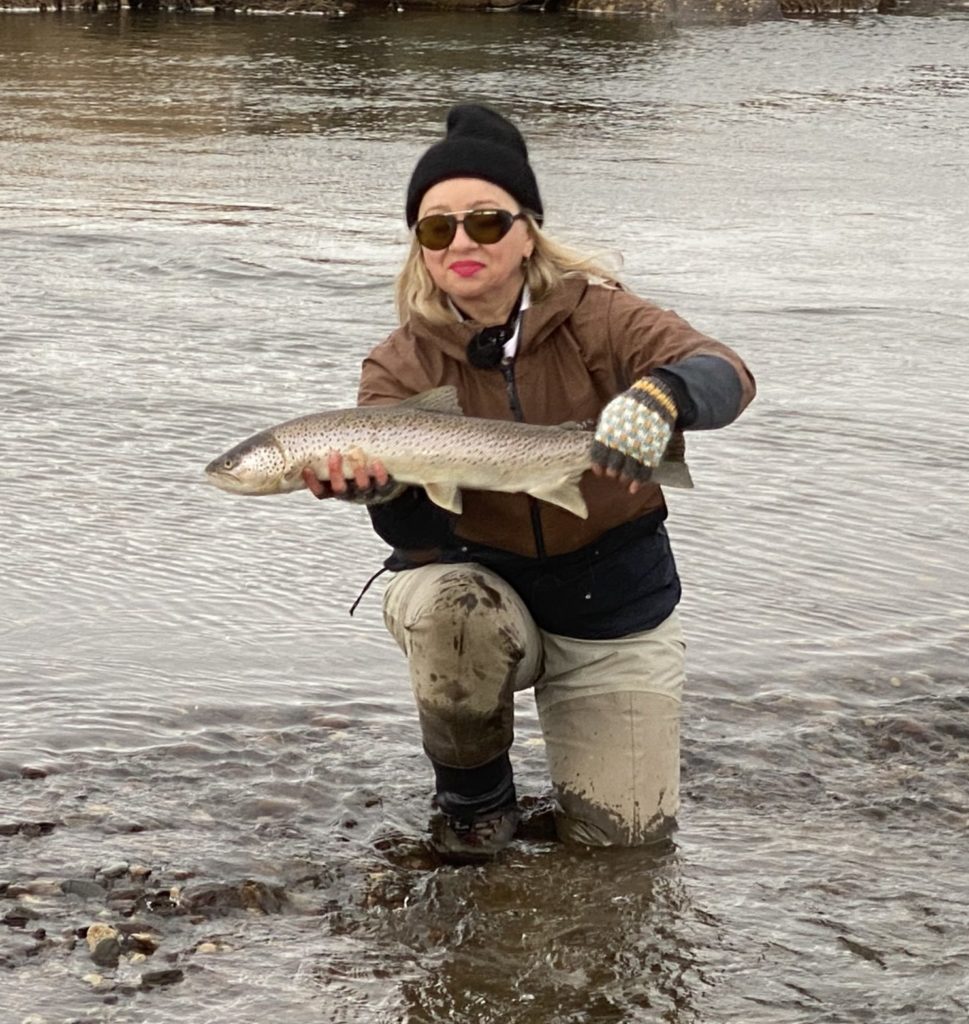 River Geirlandsá – Despite not being fishable except for part of the available days, it gave just over seventy fish in the first days of the fishing season. Most of the fish have come from the fishing spot Ármót. The largest fish measured 90 cm and then ten fish that are 80 cm or more have been caught. Spanish anglers that were there on April 5th – 7th, caught their fish mostly on streamers e.g. Black Ghost and Olive colored.
River Leirvogsá – The anglers who visited river Leirvogsá at the beginning of April caught two fish and lost one. They saw more fish but only got a few weak takes.
The sources of this summary comes from veidar.is, Sporðaköst, Stefán Sigurðsson and Þröstur Elliðason